Happy, safe, & fulfilling partner relationships enrich our lives – we have a greater sense of confidence to be who we are in the world, and feel connected and supported in times of stress. A large body of research suggests that our significant partner relationships are more important than we ever knew. Strong, supportinve, and trusting partner relationships predict lower levels of stress, and can even help us maintain our physical health. If your close partner relationship is less than good, or is in real distress, you may be missing out on one of the greatest resources that a strong partnership has to offer.

Though we all struggle in different ways, couples who are stuck will often say:
- I feel alone in my relationship
- We don't connect like we used to, I don't know my partner anymore
– My partner doesn't understand me
– Our "talks" often turn to arguments, and we criticize and blame each other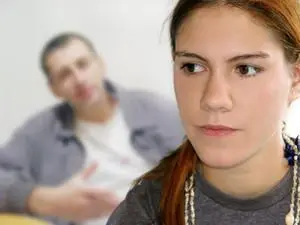 – We have too many "talks," and they never resolve anything
– It feels like we are just roommates; we have separate lives
– We haven't had sex in a long time
– I feel hopeless, like nothing will ever change
For most couples, these are uncomfortable and painful places to be in, but seeking help can seem just as difficult. Couples often wonder if therapy can really help them to find lasting change. You may have tried couples therapy before, and it didn't work well for you. Or, your partner may be reluctant to join you in therapy. These questions and feelings are very real and understandable- but there is hope.
One of my great joys as a couples therapist is to help couples of all types to find, or rediscover, the secure, healthy base that safe and supproting relationships offer. I have found Emotionally Focused Therapy (EFT) to be the most effective and enjoyable way to help couples return to happiness and greater connection with each other.

What Is Emotionally Focused Couple Therapy (EFT)?
- EFT is a short-term (12 – 24 sessions) approach to couples counseling
-EFT has extensive research that supports and validates its effectiveness
– An unparalleled 70-75% of couples recover successfully from distress
– 90% of couples show significant improvements
– Relapse rates are low- the positive effects of EFT last over time, even after the therapy ends
– EFT is successful with diverse couple populations, including partners suffering from depression and PTSD

How does this type of therapy work?
In our sessions, you and your partner will get help to: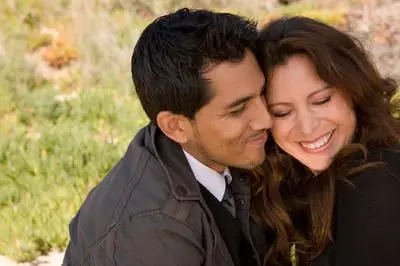 –Better understand yourself and your partner
– End the cycle of arguments, criticism, and blame
– Regain safety, trust, and respect, and increase both emotional and physical intimacy
– Re-discover softness and loving feelings
– Increase each partner's ability to be accessible, responsive, and engaged in the relationship
In short, couples counseling helps to restore positive and lasting connection with your partner, and gives couples the tools they need to grow and flourish together. Once we can trust that our partner is truly there for us and "has our back," we have the confidence we need to be our most authentic selves-- in our relationships, and in our broader lives.
Hourly appointments can be schedule weekly, or twice per month. Some couples prefer to meet for longer sessions, either weekly, or less frequently - for example 90 minutes, or up to 2 hours per meeting. Please contact me to schedule longer sessions.