Because I believe that the right fit between a cleint and therapist is essential for successfully meeting your goals, I offer a 30-minute introductory session, as a "good fit" meeting. If either of us decides that we will not be a good fit for your therapy needs at the end of the first 30-minute period, the session will end with no obligation to you. If we decide to continue working together, I will charge my customary fee for the full session.
2020 Rates
Individual Adults- $140 per 50-minute session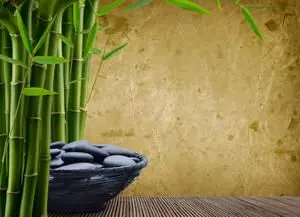 Couples and Families- $180 per 60-minute session, $225 per 75-minute session

Insurance:
I am considered an out-of-network provider by most insurance companies. This means that the majority of clients who have insurance are eligible to be reimbursed a significant portion of my fee. In addition, I can provide you with a receipt for services to submit to your insurance company, to make reimbursement simpler for you.

Many of my clients prefer to work with a therapist outside of their insurance plan for a variety of reasons, such as:
You enjoy a much greater degree of privacy and confidentiality, as I am not required to share as much of your personal information and history with the insurance companies.
You are not limited to only a certain number of sessions, or certain treatment protocols that are determined by the insurance companies in order to tightly control their costs.
Because you are working directly and privately with me, we can decide together on the methods we will use, and the length of time we will work together, rather than having these decisions made by a third party.

To determine if you will be reimbursed for my services by your insurance, the first thing you should do is call them. Check your coverage carefully and make sure you understand their answers . Determining if you will be reimbursed is your responsibility , prior to beginning treatment.
Services may be covered in full or in part by your health insurance or employee benefit plan. Please check your coverage carefully by asking the following questions:
Do I have mental health insurance benefits?
What is my deductible and has it been met?
How many sessions per year does my health insurance cover?
Are family therapy, couples counseling, and children's therapy covered?
What is the coverage amount per therapy session?
Is approval required from my primary care physician?
Are there any other restrictions I should know about?

Reduced Fee
Reduced fee services are available on a limited basis.
Payment
Cash, check and all major credit cards accepted for payment in my office, and via Paypal through the "make a payment" link on this page.
Cancellation Policy
If you do not show up for your scheduled therapy appointment, and you have not notified us at least 24 hours in advance, you will be required to pay the full cost of the session.
Schedule Online
Request a therapy appointment online here .
Contact
Questions? Please contact me for further information.

Make a Payment

To make a payment with your credit card online, please fill out the amount below and click 'MAKE A PAYMENT via PayPal.' You will be taken to the PayPal website, where you can complete the payment to me safely and securely.