Licensed in the State of Washington (MC# 60535769) as a Mental Health Counselor Associate, I specialize in therapy for couples, families, and individuals. I have a Master of Arts in Psychology, with a specialization in Counseling, and a Master of Arts in Organizational Systems, both from LIOS Graduate College of Saybrook University. My private practice is located in the Juanita Bay area of Kirkland, WA.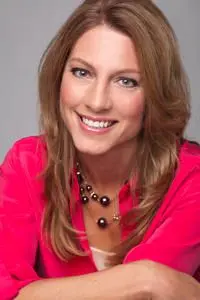 The focus areas of my practice are:
Men's Issues
EFT & Gottman based Couple's Therapy
Mindfulness based Anxiety Reduction
Parent Coaching
Trauma and PTSD Recovery
Individual Counseling with an Archetypal, Depth Psychology focus
I truly love my work. Helping people better understand themselves, their relationships, and their lives has been my calling for as long as I can remember. I consider it a privilege to serve others from a place of deep care, vitality, and loving humor. I am dedicated to actively holding space for each client's self-discovery and healing. My therapeutic approach is to provide nurturing support and practical feedback to help clients effectively address personal and relational life challenges. I integrate many complementary methodologies and techniques in order to offer a highly personalized approach, tailored to each client. With compassion and understanding, I work with each individual, couple, and family to help them build on their strengths and attain the personal growth they are committed to accomplishing.

Because the quality of the client-therapist relationship is vital to therapeutic success, I offer a 30-minute, no obligation introductory session for individuals, couples, and parents seeking parent coaching. During that time, we will get to know each other, and if at the end of the session you decide I am not the best therapist for you, I will be happy to referr you to another therapist. If we decide to work together, we can either continue our time together past the introductory time, at which point you will be charged for the full appointment time, or, we may choose to schedule your first full appointment for another date.

Additional Training and Certifications:
Emotionally Focused Couple Therapy (EFT) Level 1
Cognitive Processing Therapy for Military Veterans, Medical University of South Carolina
Rapid Resolution Therapy™- Certified Practitioner
Professional Memberships:
American Counseling Association (ACA) Member #6424330